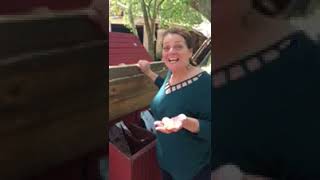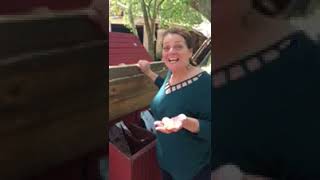 Oh my. The blackberries are ready for the first round of picking. For our Easter guests this weekend, this means fresh blackberry preserves and maybe - just maybe - homemade blackberry dumplings. Hmmmm. Lytle Farms. Life is good.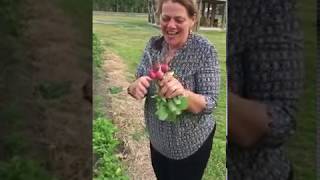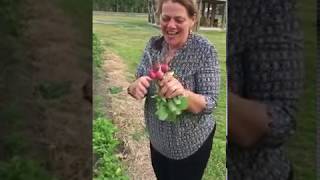 Look what's starting to bloom!
God planted these purple irises and we love it when they come into bloom. It's truly hard to say we love one season over another here at Lytle Farms as they are all very special in their own way. Watching God's earth renewed is very special, especially when the purple iris, planted by the hand of God alone, come into bloom.
Love 'em all and hard to choose Thanks to the amazing talents of Mr. Eric Theriot (hmmm. Designer named "Theriot" and Lytle Farms is located in "Theriot" Coincidence? Methinks not!) we are the verge, the cusp, the very edge of rolling out our new logo! Problem is that I love all of the variations so I'm taking the cowards way out and asking for your opinion. Whatcha think? BTW, I'm going to choose what I want but still would love to hear the feedback.
Just a typical night at Lytle Farms While Anne and I didn't have the get up and go to hang with our intrepid guest Stephanie for a night of night fishing, the cat, Linda Kitty had no problem at all in keeping our guest company. Both fish and cat did however need a nap the next day. For your own unique adventure, give us a call soon at 985-791-4288.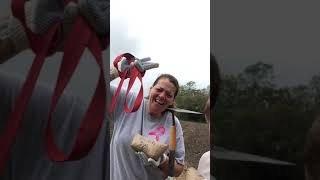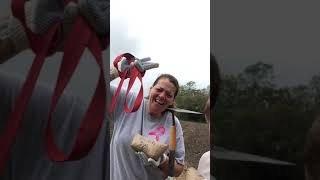 Even the weeds are beautiful at Lytle Farms
About to mow the south section of the bayou side but have to first reflect on how beautiful even the weeds are here. Also the pungent aroma of wild onions- some of which we used in last nights etoufee.  God is good everywhere but especially here at Lytle Farms. Y'all come!  Might even let you ride the tractor. Peace